WHY ARE CUSTOMERS OBSESSED?
100% ORGANIC
Ingredients Matter
DERMATOLOGIST TESTED
Optimal Results
CRUELTY FREE
No Animal Testing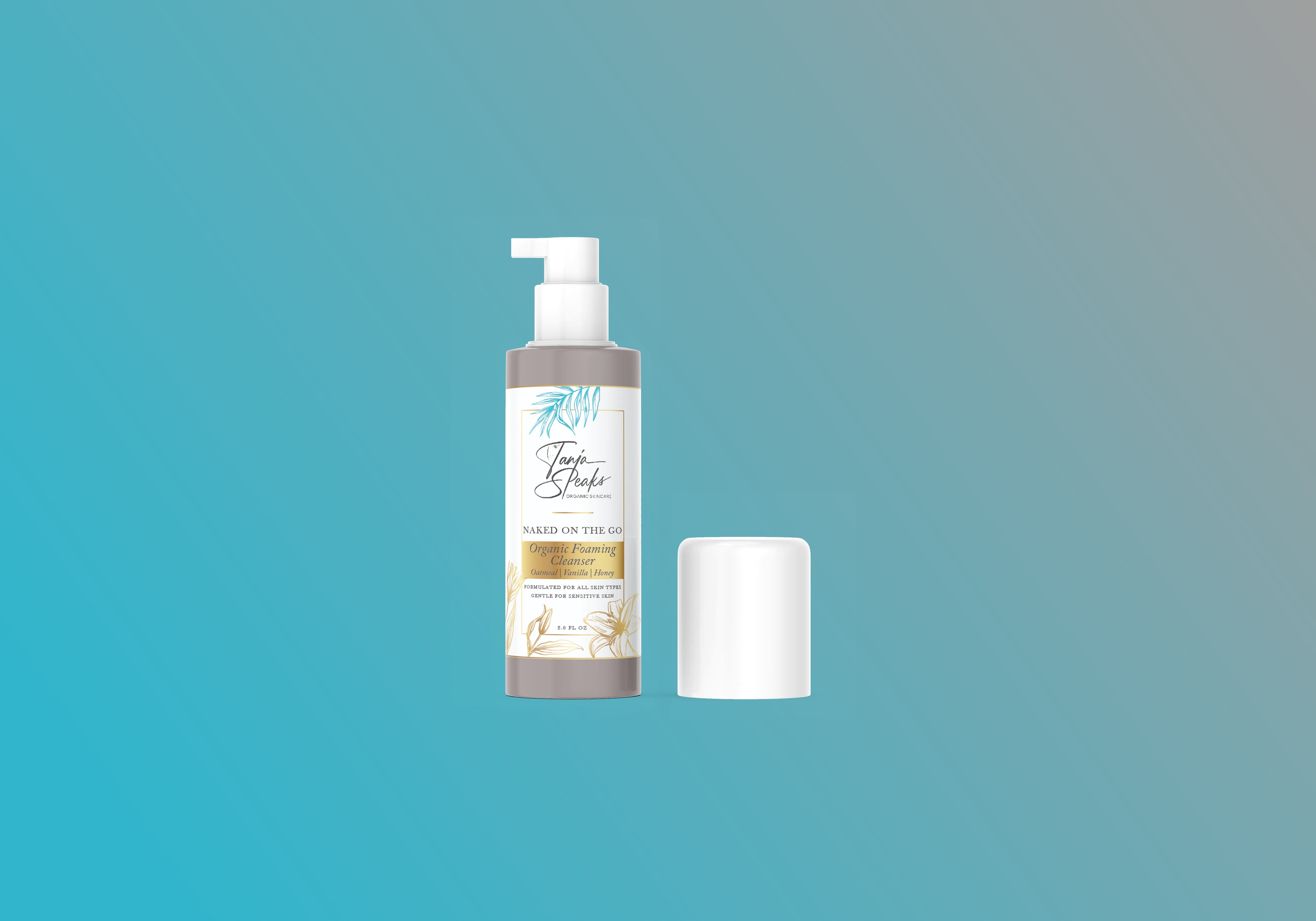 Naked On The Go Organic Foaming Cleanser (Oatmeal Vanilla Honey)
Out of stock
The Naked On The Go Organic Foaming Cleanser (Oatmeal Vanilla Honey) takes you to a warm, vanilla place while washing away impurities, dirt, and makeup, leaving your skin clean and refreshed. 
As Seen On Shark Tank
One-Stop-Shop for Healthy, Glowy Skin
Gentle Formula for Sensitive Skin
Two Months of Product Use (60 mL / 2 fl oz)
We offer free shipping for orders over $59.
Shipping charges for your order will be calculated and displayed at checkout. All orders are processed within 3 to 5 business days (excluding weekends and holidays.) You will receive another notification when your order has shipped which will include a tracking number you can use to check its status.
We offer international shipping. Shipping charges for your order will be calculated and displayed at checkout. Your order may be subject to import duties and taxes (including VAT), which are incurred once a shipment reaches your destination country. Tania Speaks Organic Skincare is not responsible for these charges if they are applied and are your responsibility as the customer.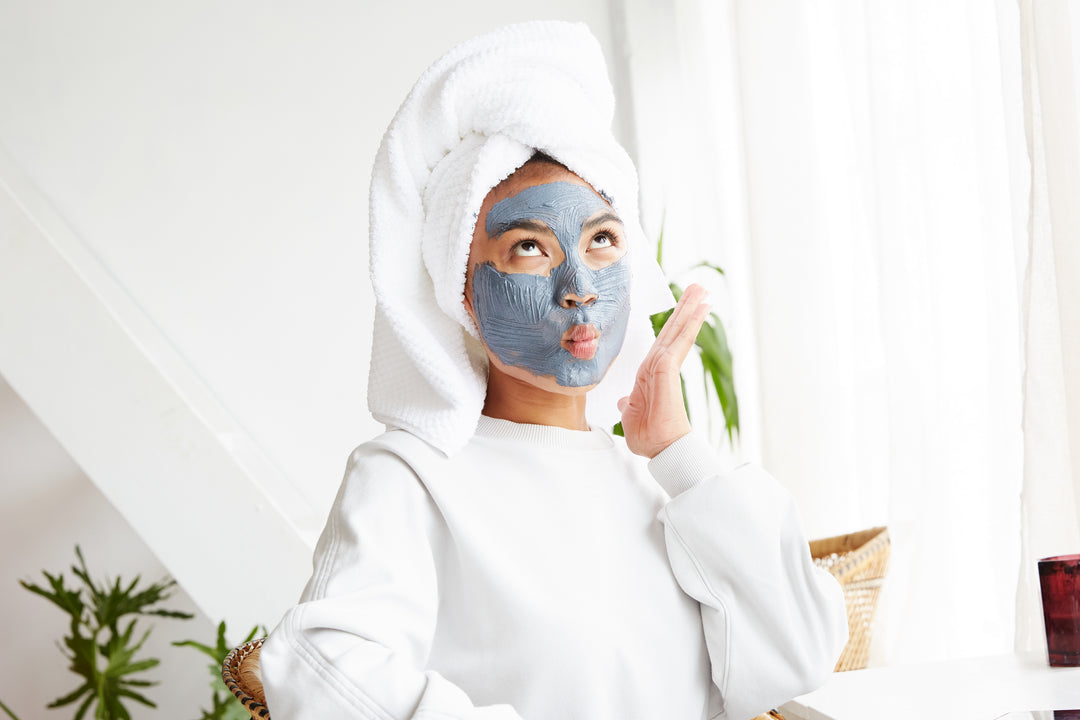 Clear Skin In Weeks
Week 1
Start applying our organic skincare
Week 2
Keep going! Consistency is key
Week 3
Look at your clear skin!
Testimonial
Happy customers
Incredible Experience
"My order arrived quickly. I love the products. They feel incredible!!" - Natalie
Acne Is Gone
"Obsessed with how my acne is clearing up." - Arielle
Five Star Products
"Love that they are organic and actually work. Worth every penny!!!" - Allie
Smooth Skin & Worked Super Fast
"My skin feels super smooth and refreshed. Pimples were gone in about a week or so. Honestly did not expect the products to work.." - Lauren
"I'm buying more for my mom. She loves it and uses up all of my products!"
- Dana
"Everything feels so refreshing, especially in the morning when I need energy and relaxation."
- Eden
"I knew this was for me when my boyfriend started complimenting my skin."
- Kianna
Easy Application
Takes only a few minutes to apply
Create Skin Routine
Enjoy your new organic skincare routine. Be consistent!
Get Clear Skin
Start glowing!
FREE SHIPPING
On All Orders Over $59
QUALITY INGREDIENTS
Always Recognizable
CAREFUL PACKAGING
Quality Assurance
WHAT YOU NEED TO KNOW
Why will you love it?
100% Organic, Cruelty Free, Formulated for All Skin Types, Gentle Formula for Sensitive Skin, Deeply Cleanses Pores, Removes Layers of Makeup, Breaks Down Trapped Dirt & Debris, Leaves Skin Soft & Smooth, Removes Dirt, Brightens & Improves Skin Appearance
Why do you need it?
Great question! We have the answer. Let's be honest, you want clear skin and a healthy skin glow! The only way to achieve that look is a skincare routine with quality products. Look no further. We offer quality and luxurious organic skincare products that feel and smell amazing. Each product is carefully formulated with sensitive skin in mind and dermatologist-tested for optimal results. In fewer words, a GAME CHANGER for your skin.
Why was it created?
After the remarkable success of The Original Organic Eyebrow Gel, founder, Tania Speaks expanded her line of organic skincare products with The Naked On The Go Organic Skincare Kit for individuals that desire a healthy skincare routine.
Ingredients?
Aloe Vera Juice, Coconut Oil, Vitamin E, Vegetable Glycerin, Oats, Honey
Directions?
Apply a small amount of cleanser. Gently rub into skin in circular motions. Thoroughly rinse with warm water. Follow with the Naked On The Go Organic Resurfacing Toner and Facial Moisturizer. 2 FL oz/59 mL.
"I thought I would always be bullied but I turned my trauma into triumph and found the light at the end of the tunnel."
Tania Speaks, Founder of Tania Speaks Organic Skincare