WHY ARE CUSTOMERS OBSESSED?
100% ORGANIC
Ingredients Matter
DERMATOLOGIST TESTED
Optimal Results
CRUELTY FREE
No Animal Testing
Rushed Processing
Out of stock
⏳ Almost out of stock
⚡️ Limited-time offer
Your order gets processed more quickly. We will move your order to the top of the list for processing.
We offer free shipping for orders over $59.
Shipping charges for your order will be calculated and displayed at checkout. All orders are processed within 3 to 5 business days (excluding weekends and holidays.) You will receive another notification when your order has shipped which will include a tracking number you can use to check its status.
We offer international shipping. Shipping charges for your order will be calculated and displayed at checkout. Your order may be subject to import duties and taxes (including VAT), which are incurred once a shipment reaches your destination country. Tania Speaks Organic Skincare is not responsible for these charges if they are applied and are your responsibility as the customer.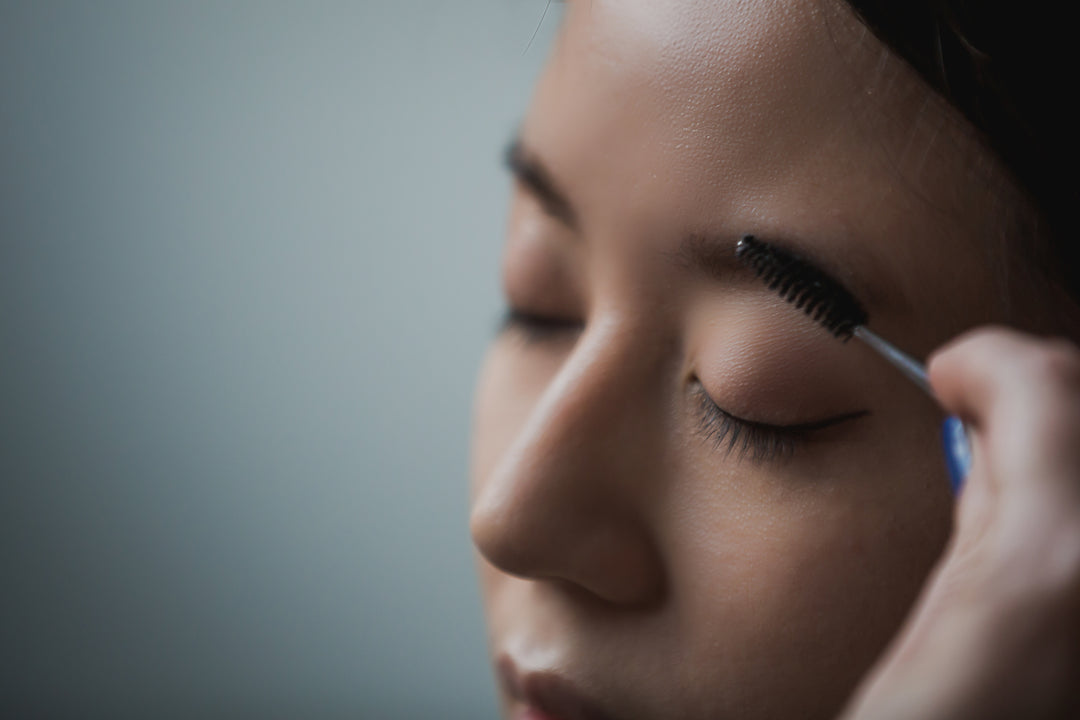 Full Brows In Weeks
Week 1
Start applying eyebrow gel 2x/day
Week 2
Keep going! Consistency is key
Week 3
Look at your full brows!
Testimonial
Happy customers
AMAZING Brow Gel!
"The eyebrow gel is amazing. It is super lightweight and hydrating!" - Melissa
Simple Ingredients & Hair Growth
"It has very simple ingredients so it's a great thing to have on your brows and skin in general and I have seen hair growth in problem areas of my brows. - Spencer
Growth In Weeks
"Love the brow gel. My brows have grown tremendously after using it for just a few weeks" - Jamie
Can't Believe My Results
"I can't believe my brows look this full so soon. Me and my sister use it every day." - Liz
"My brows are EXTREMELY thick and wild. I love that this gel is organic but that it actually works. My eyebrows stay laid and styled all day without touching them even once."
- Hannah
"My eyebrows were always thin and sparse until I started using this product!"
- Renee
"It took a little longer than four weeks but I finally got growth in that bald spot. I am ordering more!"
- Marcella
"I seriously don't know any other brow product this good! I really did not think my brows would grow at all. I have tried for years and nothing has worked, even the typical castor oil! I used this and boom, growth in weeks. I love my brows now, never been able to say that!"
- Kim
"I've been using this for almost a month now and my brows have grown within a couple of weeks. The organic ingredients have prevented break outs and I can walk out the house without rushing to do my eyebrows."
- Jan
Easy Application
Takes only a few minutes to apply
Apply Daily
Apply 2x/day for hair growth. As needed for grooming and styling. Be consistent!
Get Full Brows
Be confident in your new brows
FREE SHIPPING
On All Orders Over $59
QUALITY INGREDIENTS
Always Recognizable
CAREFUL PACKAGING
Quality Assurance
WHAT YOU NEED TO KNOW
Why will you love it?
100% Organic, Cruelty-Free, Lightweight Gel, Maximum Hold, Increases Hair Growth Naturally, Hair Growth Results In 3-4 Weeks, Styles, Sets, and Defines Brows, Nourishes Brows, Improves Brow Appearance
Why do you need it?
Great question! We have the answer. There is no better feeling than receiving compliments on your eyebrows. We all want a full, clean eyebrow look. The only way to achieve that look is a skincare routine with quality products. Look no further. Our products are carefully formulated with sensitive skin in mind and dermatologist-tested for optimal results. Save time in your everyday routine by applying this organic gel in a few brushes. Add to your night routine for hair growth. Be consistent and let the gel do all of the work. Watch your confidence shine in your dream eyebrow look! In fewer words, a GAME CHANGER for your brows.
Why was it created?
Founder, Tania Speaks encountered bullying in school for having bushy eyebrows. She was too young to be professionally serviced and decided to cut her brows with a sharp razor. She returned to school with cut up brows. Frustrated with the continued teasing, Tania was determined to find a solution to grow her brows back and create a tamed look. The Original Organic Eyebrow Gel was born.
Directions?
Apply gel to brow wand and wipe excess product from around the base of the wand. Brush in short upward strokes in the direction of hair growth. Apply 2x/day for brow growth. Apply as needed for grooming and styling. Results vary per person.
"I thought I would always be bullied but I turned my trauma into triumph and found the light at the end of the tunnel."
Tania Speaks, Founder of Tania Speaks Organic Skincare